Contact Us in North Brunswick, NJ: Pediatric Dentists & Orthodontists
---
North Brunswick Office
ADDRESS
HOURS
---
Monday | 8:30am - 5:00pm
---
Tuesday | 8:30am - 5:00pm
---
Wednesday | 8:30am - 6:00pm
---
Thursday | 8:30am - 5:00pm
---
Friday | 8:30am - 5:00pm
---
Saturday | 8:30am - 12:00pm
---
Sunday | Closed
---
---
Request an Appointment
---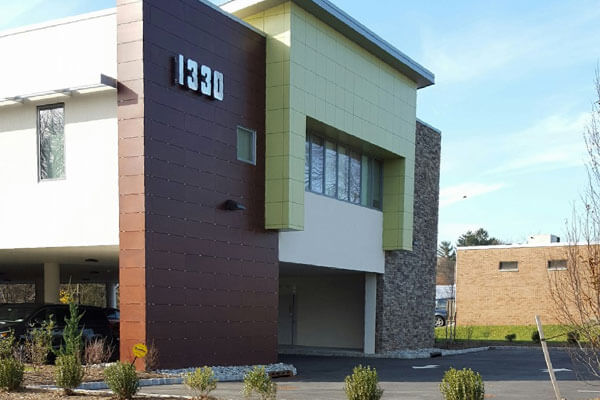 ---
Our office is conveniently located in North Brunswick, NJ, a short drive from Milltown, Franklin Park, Rocky Hill, Highland Park, New Brunswick, Kendall Park, South Brunswick, Somerset County, East Brunswick, Hillsborough Township, Bloomfield, and Montclair.
Call us today to schedule your appointment!
---
What Our Patients Are Saying...
"We always have a great experience with Dr. Lad & the staff at this office, but our last experience yesterday was Amazing!! From walking in Ally made my daughter feel so comfortable that she was able to have a fantastic visit. 1st time able to do X-rays & full check-up & cleaning. We saw Dr. Shah (hope I've not mistaken the name). She was Amazing, super friendly, patient, and informative. My daughter is 11 and autistic, so I'm so happy we choose Tender Smiles for my kids. Big Thank you to Ally & Dr. Shah."Samara V.
"Dr. Chan is amazing. She is very patient, knowledgeable and attentive. In the years we had orthodontic treatment with her we had never felt rushed or unimportant. Dr. Chan always takes great care to explain everything about the treatment, very knowledgeable, very aware of the latest trends and research and is great with young kids and teens. Office staff is very nice and attentive to patients and parents. With Covid, they are top notch. Very happy with the whole experience. Highly recommend this provider and the practice."Shelly M.
"I will definitely recommend this place, they are very professional and efficient. They know how to inter react with the children to get them to cooperate. They sent me the first time forms and questionnaires to complete ahead of time on behalf of my daughter and myself. The place is very clean and children friendly, they also follow COVID-19 protocol."Reagan A.
---
Frequently Asked Questions About Pediatric Dentistry
---
What age should a child see a dentist?
---
The American Dental Association recommends that a child start seeing the dentist after their first tooth erupts or around the age of one year. The benefit of these early appointments is to form a relationship between our team and your family and establish our practice as your child's dental home, so coming to our office becomes a stress-free part of their routine.
Do kids have to go to a pediatric dentist?
---
No, kids don't have to go to a pediatric dentist, but there are many benefits in doing so. Our office and tools are tailored to kids; because we only treat children, we have in-depth knowledge about the particular challenges and conditions seen in pediatric patients. As pediatric dentists, we've received two to three additional years of schooling allowing us to specialize in treating children and patients with special needs.
What happens if you don't fill cavities in baby teeth?
---
It's a common misconception that the condition of baby teeth doesn't matter because they'll eventually fall out. This leads to the belief that cavities don't need to be filled. Unfortunately, untreated cavities can cause your child a great deal of pain and sensitivity, even affecting their ability to eat. Decay can also spread to permanent teeth and even cause infection in other parts of the body. This is why it's important to bring your child for regular check-ups so we can find and treat cavities in their earliest stages.
Is it safe to sedate a child for dental work?
---
Making the decision to have your child sedated for dental work is never easy, but you can rest assured that we take every precaution possible to keep your child safe. Our doctors have received special training in pediatric sedation dentistry and when general anesthesia is needed, we perform it at a hospital with an anesthesiology team. Most children need only nitrous oxide or conscious oral sedation, which are two low-risk means of sedation with a long record of safety and tolerance by pediatric patients. 
Is laser dentistry painful?
---
One of the primary reasons we offer laser dentistry at our North Brunswick pediatric dental practice is because it isn't painful—in fact, your child may not even need local anesthesia before a laser dental treatment. Laser dentistry is also more precise, quieter, produces less vibration, and has a faster recovery time than dentistry performed with traditional instruments.
---