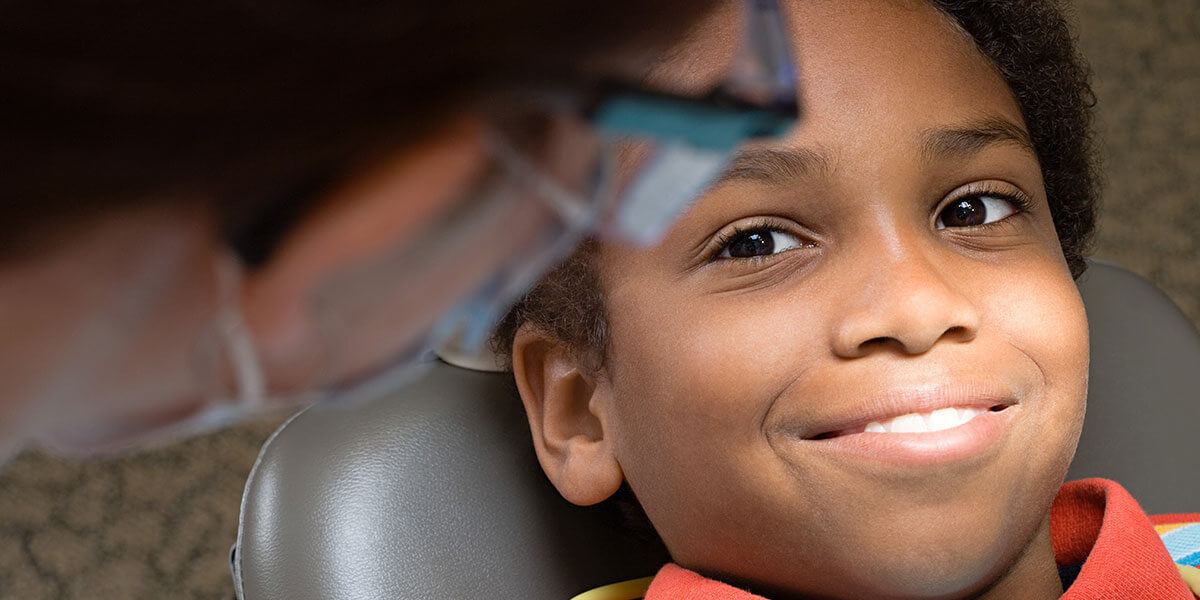 ---
The pediatric dentists at Tender Smiles 4 Kids provide laser dentistry for patients in Freehold, Brunswick, Edison, Roselle and Ocean. Contact us today to learn more and schedule your appointment at one of our 5 New Jersey offices.
Laser dentistry makes the experience of going to the dentist more comfortable and less stressful for children. Tender Smiles 4 Kids was one of the first pediatric dental practices in the area to incorporate hard and soft tissue dental lasers into our procedures, which means we have years of experience and training when it comes to using them effectively.
Many of our young patients refer to our dental lasers as "magic wands" because of the gentle, pain-free treatment they provide. We think they're magic too—they can detect, identify, and treat a wide range of dental diseases, and they do so with faster treatment times, more comfortable recovery, and fewer complications.
---
How We Use Laser Dentistry for Kids
---
We offer both soft tissue and hard tissue laser dentistry at our offices, which means almost all of our treatments can be performed with the aid of dental lasers. Some of the ways we use laser dentistry at our practice include:
Treating canker and cold sores
Reshaping gum tissue
Performing oral tissue biopsies
Eliminating infection in gum tissue pockets
Fusing tissues
Performing frenectomies
Assisting in root canals and extractions
---
Benefits of Pediatric Laser Dentistry
---
Laser dentistry has many advantages over traditional treatment methods. Here are some of the reasons our patients (and their parents) prefer treatment with dental lasers:
Reduced heat and vibration
Little to no need for local anesthetic
Minimal bleeding during and after procedures
Faster treatment time
Reduced damage to healthy tissues surrounding treatment area
Minimal postoperative discomfort and swelling
Fewer postoperative complications and infections
---
Frequently Asked Questions About Laser Dentistry for Kids
---
Is laser dentistry better?
---
For many treatments, laser dentistry is a better option. Dental lasers take the fear and anxiety out of visits to the dentist, making procedures less painful and stressful for children. In fact, many procedures don't require local anesthesia at all when they are performed using a laser.
---
Is laser treatment safe for teeth?
---
Laser dentistry is safe for the teeth and gums when performed by an experienced professional. All of our doctors have received extensive training on the usage of dental lasers, so you can feel confident knowing that your child is getting the best care possible.
---
Is laser dentistry painful?
---
Laser dentistry is less painful than conventional treatment methods. When local anesthetic is required, we can use less of it than we would using traditional tools. Other times, no anesthetic is needed at all.
---
Does insurance cover laser dentistry?
---
Insurance plans can vary, so it's a good idea to check with your provider. Generally speaking, dental insurance will cover the cost of a laser procedure up to the cost of the same procedure performed with traditional methods.
---
Contact us to schedule an appointment.