Contact Us in Ocean Township, NJ:
Pediatric Dentists & Orthodontists
---
Ocean Office
ADDRESS
HOURS
---
Monday | 8:30am - 5:30pm
---
Tuesday | 8:30am - 6:30pm
---
Wednesday | Admin hours only
---
Thursday | 8:30am - 5:00pm
---
Friday | 8:30am - 5:00pm
---
Saturday | Closed
---
Sunday | Closed
---
---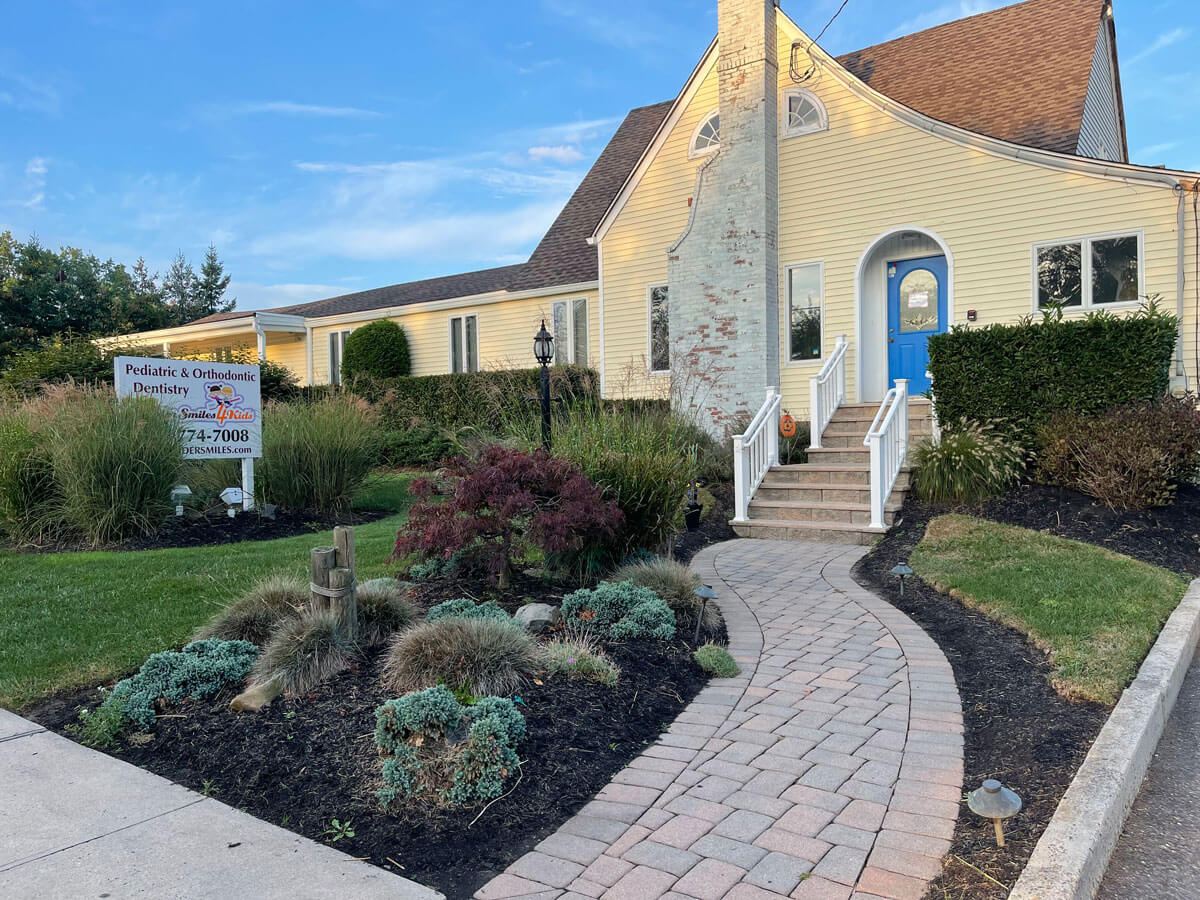 ---
---
Request an Appointment
---
---
What Our Patients Are Saying…
"My kids have been patients here for some time now and Dr. Rod is very sweet and very professional. He explains the after care for my kids and when to follow up. Then the girls at the front desk are all sweethearts and very kind. Never had a bad experience here and they follow cdc guidelines to keep your kids safe. I thank Dr. Rod and staff for taking care of my kids teeth and not to mention no cavities for my kids again. Thank you Tender Smiles if anyone is on the fence please put your mind at ease this office for your children's dental needs you will not be sorry."T. Rose
"My daughter is 9 months and this was her first visit. I was skeptical about taking her to Tender Smiles because I didn't know what to expect. I did my reviews on all locations and decided to attend the Roselle location. I am so glad I did. They were gentle, took their time and were patient. They informed me on things and answered all my questions without being frustrated. My daughter sat there and allowed them to clean and examine her teeth without giving them a problem which shocked me very much. Will definitely be back for second visit."T. White
"I would recommend this office to every single parent. The staff at so wonderful and great with the kids. My kids refuse to leave after a visit, that's how much they enjoy being there. Keep up the good work guys."B. Etienne
---
Frequently Asked Questions About Pediatric Dentistry
---
What age should a child see a dentist?
---
Both the American Dental Association and the American Academy of Pediatric Dentistry recommend that children start seeing a dentist after their first tooth erupts or by their first birthday. These early visits help your child feel comfortable at our office and establish our practice as their dental home. We find that children who start seeing the dentist at this age have much less anxiety about their appointments—in fact, most look forward to their visits with us!
Do kids have to go to a pediatric dentist?
---
While there are family dentists who treat patients of all ages, pediatric dentists are the specialists when it comes to children's dental health. Our offices are designed with children in mind, and even the dental instruments and equipment we use are tailored to kids' needs. All pediatric dentists receive an additional two to three years of education and training after dental school, which means we're the best choice to care for your child's smile.
What happens if you don't fill cavities in baby teeth?
---
Untreated cavities in baby teeth can compromise your child's oral health, cause them pain and embarrassment, and make it difficult for them to eat certain foods. It's important to treat all tooth decay, whether it's a baby tooth or a permanent tooth.
Is it safe to sedate a child for dental work?
---
Safety is our priority, and we understand that you (and your child) may be anxious about sedation. In most cases, we use nitrous oxide, which is safe, mild, and effective. Also known as laughing gas, this form of sedation allows your child to remain fully conscious during their procedure, but they'll feel relaxed and calm. Children who have special needs or who have especially high anxiety levels may require conscious oral sedation, which our dentists have extensive training in administering. In the rare case that a child needs dental work under general anesthesia, their procedure will be performed in a hospital setting with an anesthesiology team.
Is laser dentistry painful?
---
No, laser dentistry is not painful. In fact, one of the benefits of laser dentistry for kids is that it produces no pain and very little bleeding. This means we're often able to perform a treatment without requiring any local anesthetic injections.
---