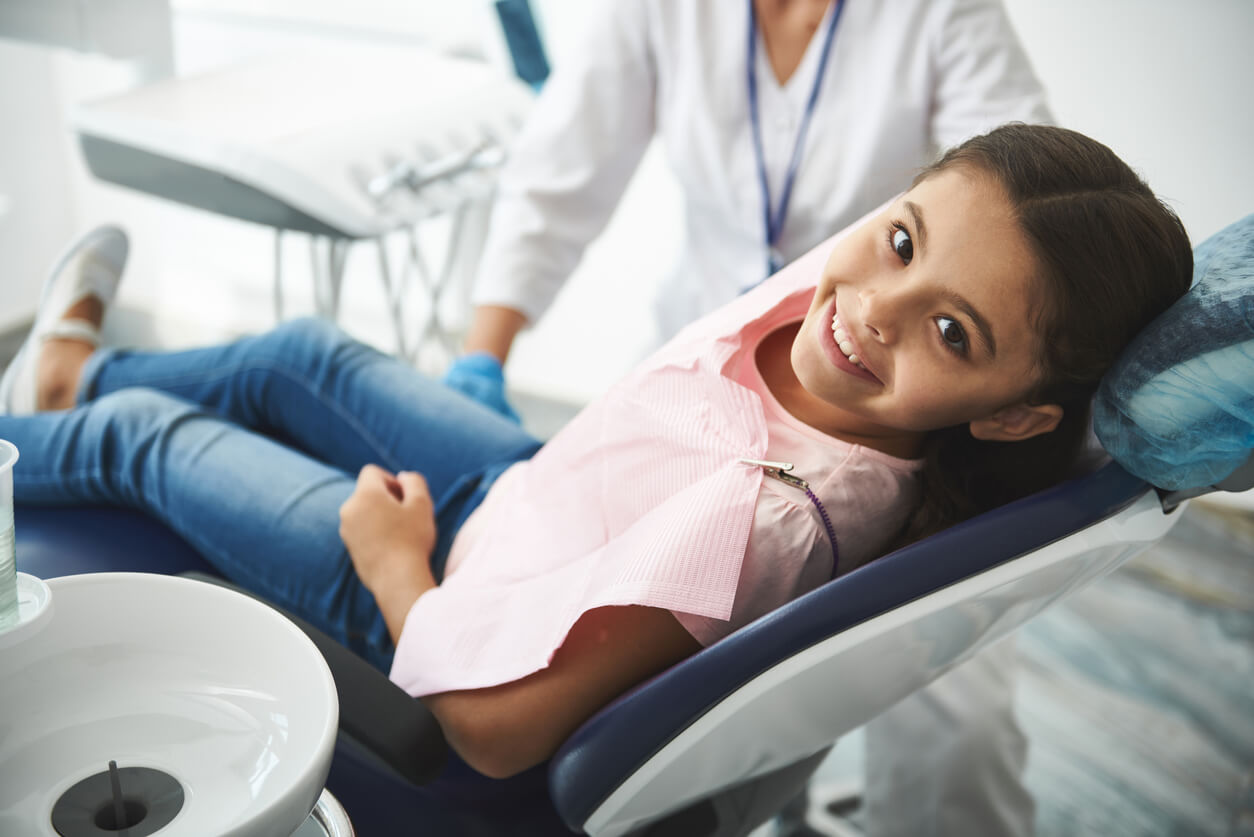 ---
The pediatric dentists at Tender Smiles 4 Kids provide the icon procedure to patients in Freehold, Brunswick, Edison, Roselle and Ocean. Contact us today to learn more and schedule your appointment at one of our 5 New Jersey offices.
The Icon procedure is an innovative and breakthrough treatment option for treating cavities during an early stage before more expensive, invasive dental fillings and root canals are required. It is a relatively new procedure that all dentists are not currently offering. 
---
What is the Icon Procedure?
The Icon procedure is a caries infiltrant that utilizes micro-invasive technology to fill and reinforce any demineralized tooth enamel. It can help to restore up to the first third of dentin. More extensive cavities that impact the other two thirds of the dentin cannot be treated with the Icon procedure so it is important for the cavity to be detected early. 
The Icon procedure uses cariogenic acids to draw out minerals through the enamel. The pore system of the tooth is then closed so that the cavity doesn't progress. It can also be used to remove white spots in post-orthodontic patients.
What to Expect After the Icon Procedure
---
Research has shown that the Icon procedure can be effective for up to 5 years or longer, so it may need to be repeated as needed to ensure adequate enamel protection. Your child's dentist may recommend that they avoid eating any dark colored, acidic, or artificially colored foods for 24 to 48 hours after the procedure to prevent staining. If your child experiences irritated gums, gargling with warm salt water could help. Any irritation should resolve within a couple of days.
---
Benefits of the Icon Procedure
---
There are many different benefits of choosing the Icon procedure over more invasive dental procedures. First, it is a pain-free procedure that doesn't require dental drilling or anesthesia. This can be a big win for any patient that is fearful about dental procedures. 
Second, the procedure helps to preserve your tooth's natural structure, unlike fillings that require removing the decay first. It also can be completed in a single visit. This makes it a great choice for early caries so that they are taken care of immediately. You often won't need to schedule an additional appointment at the dentist's office.
---
Why Choose Tender Smiles 4 Kids for the Icon Procedure?
---
Tender Smiles 4 Kids specializes in providing the latest procedures and technologies in pediatric dentistry. We understand that some children are fearful of dental procedures such as fillings. We are one of the only practices in the area that offers the Icon procedure as a quick and pain-free option for children.
If you suspect that your child has a cavity in its early stages or if your child has skipped a few routine dental exams, it is important to schedule a dental exam as soon as you can. The Icon procedure is only an option for those within the earliest stages of tooth decay. For more information about the Icon procedure or to schedule an appointment, contact Tender Smiles 4 Kids at one of our five offices. We'd be happy to help.