Contact Us in Freehold, NJ:
Pediatric Dentists & Orthodontists
---
Freehold Office
ADDRESS
HOURS
---
Monday | 9:00am - 6:00pm
---
Tuesday | 9:00am - 6:00pm
---
Wednesday | 9:00am - 6:00pm
---
Thursday | 9:00am - 6:00pm
---
Friday | 9:00am - 6:00pm
---
Saturday | 9:00 am - 1:00 pm
---
Sunday | Closed
---
---
Request an Appointment
---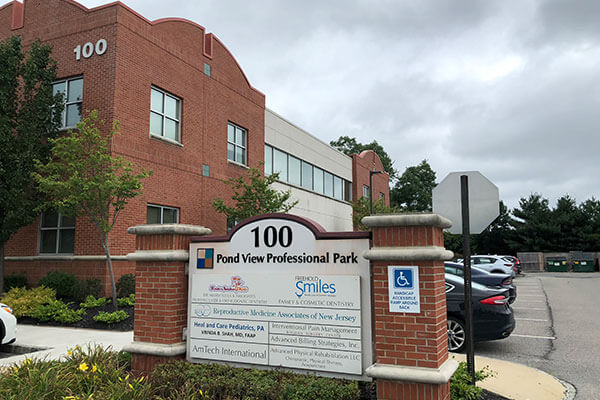 ---
---
---
Frequently Asked Questions About Pediatric Dentistry
---
What age should a child see a dentist?
---
Your child's first dental appointment should be around the age of 12 months or after their first tooth erupts, whichever comes first. These early appointments are important for establishing a relationship of trust between our team and your family. With regular visits to our office, your child will come to see going to the dentist as a fun experience full of friendly faces.
Do kids have to go to a pediatric dentist?
---
There are many family dentists that treat patients of all ages, but the advantage of seeing a pediatric dentist is that we specialize in only treating children, so we have an in-depth knowledge of how to care for their teeth. After graduating from dental school, pediatric dentists receive two to three years of additional education focused solely on the dental needs of children and patients with special needs. 
What happens if you don't fill cavities in baby teeth?
---
Unfortunately, many people grew up with the belief that baby teeth don't matter since they're meant to fall out anyway; this leads to the conclusion that cavities in baby teeth do not need to be filled. When cavities in baby teeth are left untreated, decay can spread to permanent teeth. Cavities can also cause your child a great deal of pain and sensitivity, impacting their ability to eat. This is why it's important to get prompt treatment at the first signs of decay.
Is it safe to sedate a child for dental work?
---
We understand how difficult it can be to decide if your child should be sedated before getting dental work. We have special training in pediatric sedation dentistry and should general anesthesia be needed, we provide this in a hospital setting with an anesthesiology team. Most children only need nitrous oxide or conscious oral sedation for their treatments, two safe, low-risk methods of sedation that are well-tolerated by pediatric patients.
Is laser dentistry painful?
---
No, laser dentistry is not painful, and that's one of the many reasons we offer it at our Freehold pediatric dental practice. Whether we're performing a procedure on the soft tissue or on the teeth, laser dentistry does not produce the pain caused by traditional dental instruments, so local anesthesia is usually not needed. Other benefits of pediatric laser dentistry include less noise and vibration, faster healing time, and increased precision.
---