Contact Us in Roselle, NJ: Pediatric Dentists & Orthodontists
---
Roselle Office
ADDRESS
HOURS
---
Monday | 8:30am - 5:30pm
---
Tuesday | 8:30am - 5:30pm
---
Wednesday | 8:30am - 5:30pm
---
Thursday | 8:30am - 5:30pm
---
Friday | 8:30am - 5:30pm
---
Alternate Saturday | 8:00am - 2:00pm
---
Sunday | Closed
---
---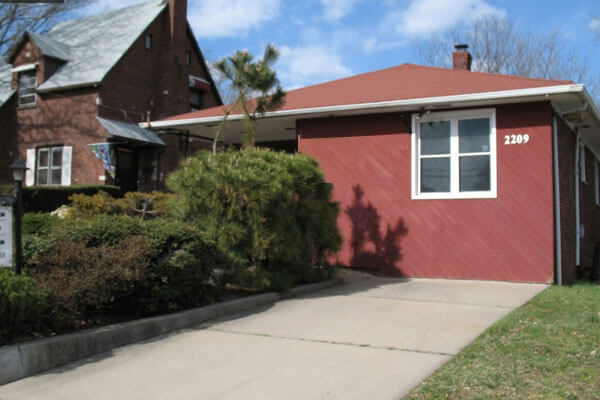 ---
Request an Appointment
---
---
What Our Patients Are Saying...
"My kids have been patients here for some time now and Dr. Rod is very sweet and very professional. He explains the after care for my kids and when to follow up. Then the girls at the front desk are all sweethearts and very kind. Never had a bad experience here and they follow cdc guidelines to keep your kids safe. I thank Dr. Rod and staff for taking care of my kids teeth and not to mention no cavities for my kids again. Thank you Tender Smiles if anyone is on the fence please put your mind at ease this office for your children's dental needs you will not be sorry."T. Rose
"My daughter is 9 months and this was her first visit. I was skeptical about taking her to Tender Smiles because I didn't know what to expect. I did my reviews on all locations and decided to attend the Roselle location. I am so glad I did. They were gentle, took their time and were patient. They informed me on things and answered all my questions without being frustrated. My daughter sat there and allowed them to clean and examine her teeth without giving them a problem which shocked me very much. Will definitely be back for second visit."T. White
"I would recommend this office to every single parent. The staff at so wonderful and great with the kids. My kids refuse to leave after a visit, that's how much they enjoy being there. Keep up the good work guys."B. Etienne
---
Frequently Asked Questions About Pediatric Dentistry
---
What age should a child see a dentist?
---
Your child's first dental visit should be around the age of one year or shortly after their first tooth erupts, whichever comes first. The purpose of these appointments is to establish our practice as your child's dental home and let our team get to know you and your child. Teaching children how to care for their teeth at an early age and making going to the dentist a routine experience filled with fun and familiar faces means future dental visits are stress-free!
Do kids have to go to a pediatric dentist?
---
While there are family dentists who treat patients of all ages, there are many advantages of choosing a pediatric dentist for your child. Our offices are designed with children in mind, as are our dental instruments and equipment. In order to specialize in pediatric dentistry, we receive two to three years of additional training after graduating from dental school. This gives us in-depth knowledge of the unique needs and concerns of pediatric patients.
What happens if you don't fill cavities in baby teeth?
---
Many people assume that because baby teeth fall out eventually, these teeth are unimportant and cavities in them can be left untreated. When untreated, decay can easily spread to permanent teeth and even cause infection in other parts of the mouth or body. Additionally, cavities in baby teeth can cause pain and sensitivity, making it difficult for your child to eat. This is why prompt treatment is necessary when children have cavities.
Is it safe to sedate a child for dental work?
---
Safety is always our priority at Tender Smiles 4 Kids, so our team takes every precaution available when a child needs to be sedated for dental work. Our doctors have received specialized training in administering sedation to children and in the rare cases when general anesthesia is needed, it is done in a hospital setting with an anesthesiology team. Most of our patients require only nitrous oxide or conscious oral sedation, which are two safe, low-risk methods of sedation that are well-tolerated by children.
Is laser dentistry painful?
---
We're proud to offer pediatric dentistry in our Roselle, NJ office because it's a better experience for children, with no pain, little bleeding, faster recovery, and less noise and vibration. For many laser dental treatments, we're able to forego local anesthesia entirely, which is good news for children who are nervous about needles!
---