Pediatric Dentistry and Orthodontics in Roselle Park, NJ
Tender Smiles for Kids provides pediatric dental services and orthodontics in Roselle Park, New Jersey. Contact us to learn more and schedule your appointment. 
About Tender Smiles for Kids
We are a pediatric dentistry practice offering dental and orthodontic services at 5 different locations in the area, including Roselle Park. Our patients are primarily children and teens, including children with special needs. We provide a complete range of dental services including teeth cleaning, oral exams, cavity fillings, and more. Orthodontic services include braces, Invisalign, orthodontic appliances, and other treatments. 
---
Roselle Office
ADDRESS
HOURS
---
Monday | 8:30am - 5:30pm
---
Tuesday | 8:30am - 5:30pm
---
Wednesday | 8:30am - 5:30pm
---
Thursday | 8:30am - 5:30pm
---
Friday | 8:30am - 5:30pm
---
Alternate Saturday | 8:00am - 2:00pm
---
Sunday | Closed
---
---
Request an Appointment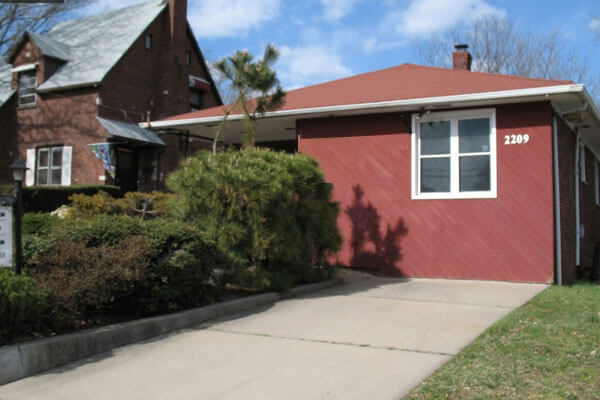 ---
---
Dental Services in Roselle Park, NJ
---
We provide the following dental services and more: 
Dental cleaning.

Dental cleanings remove plaque and prevent decay. 
Oral exam.

We conduct a thorough oral exam at each appointment to locate any potential concerns. 
Restorative procedures.

In the case of tooth decay, we provide fillings, root canals, crowns, and other restorative procedures. 
Cosmetic procedures.

We offer a variety of cosmetic procedures to improve the appearance of the teeth. 
Sedation.

We understand that children can be fearful or anxious about going to the dentist, which is why we provide sedation options for children including nitrous oxide, conscious oral sedation, IV sedation, and general anesthesia when needed. 
Laser dentistry.

Dental lasers can be used for a variety of dental procedures to make them less invasive and more comfortable. 
Laser Lip and Tongue Tie-Frenectomies.

Some children are born with a tongue or lip that is too tightly attached, which can cause various issues. We provide laser procedures to loosen the attachment. 
---
---
Orthodontic Services in Roselle Park, NJ
---
Our orthodontic services include:
Orthodontic evaluation.

The first step in orthodontic treatment is an evaluation to determine whether or not it is needed, and what type of treatment would be best. 
2 Phase treatment.

For some patients orthodontics is divided into two phases: early treatment, and adolescent treatment. Some children will need early treatment and others will not. 
Metal braces.

The most common type of orthodontic treatment is metal braces. Brackets attach to the teeth with an archwire connecting them that shifts the teeth into the correct position. 
Clear brackets.

Clear brackets are made of ceramic that blends in with your teeth to be more subtle. 
Invisalign.

Invisalign consists of clear plastic trays that fit over the teeth to shift them into proper alignment. It is the most discreet option available for patients who are ideal candidates. 

Orthodontic appliances.

Orthodontic appliances include retainers, palate expanders, habit appliances, and space maintainers. 
---
---
Why Choose Tender Smiles for Kids?
---
One of the biggest advantages of Tender Smiles for Kids is that we provide both dental and orthodontic services in our offices. Most pediatric dental practices perform orthodontic screenings, but then refer you to a separate orthodontist. Here you can get all of the care you need for a healthy mouth in one convenient location. Our practice is kid-focused and fun, helping children feel comfortable and building a foundation for a lifetime of dental health.  
---
---
Frequently Asked Questions
---
---
---
---
---
To learn more about our dental or orthodontic services, contact us or schedule an appointment.
---
---
Directions from Roselle Park, NJ
---
Head south on Chestnut St toward W Grant Ave
Turn right at the 1st cross street onto W Grant Ave
Turn left onto Locust St
Turn right onto W 5th Ave
Turn left onto N Wood Ave
Tender Smiles 4 Kids will be on the left
Call us today at 908-245-5556  to schedule your appointment!
---