---
Orthodontists diagnose, prevent and treat dental and facial irregularities. By limiting their practice to orthodontics, our orthodontists can provide specialized treatment for a wide variety of malocclusions (misaligned aligned teeth and/or jaws) for both children and adults!
Dental technology has improved over the years to include new options to help correct the above issues, and there are a number of techniques and products available today that can provide improved efficiency and comfort during treatment.
Traditional metal braces are still the most popular types of braces as they produce high quality results. Clear ceramic braces are popular with both adults and teenagers who seek the results of braces without the look of metal. Your visit will begin with a consultation with the orthodontist who will provide a plan for orthodontic therapy and address any questions you may have regarding treatment.
Please call any of our 3 locations today to schedule your FREE orthodontic consultation!
---
Phase 1 Treatment
---
Phase One orthodontic treatment is interceptive care which occurs during a young child's active growth years. Treatment plans are designed to guide and enhance a child's own natural growth and to establish proper upper and lower jaw development. Orthodontic appliances may be used to prevent a problem from occurring, to correct a current problem or to help direct jawbone growth. Multiple problems with tooth alignment, gums, jaws and facial problems can also be corrected with Phase One treatment.
---
Phase 2 Treatment
---
Phase Two orthodontics is used to straighten permanent teeth and correct the alignment of the patient's jaw. The goal of Phase Two treatment is to position all of the permanent teeth in order to maximize their appearance and function. This is usually best accomplished by placing orthodontic braces on all of the upper and lower permanent teeth.
---
Types of Braces
---
Metal Braces
---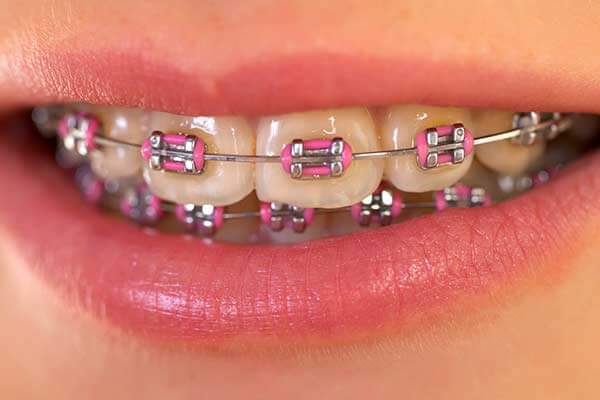 ---
Metal braces made from stainless steel brackets and wires remain the most popular choice for braces and are very effective.
---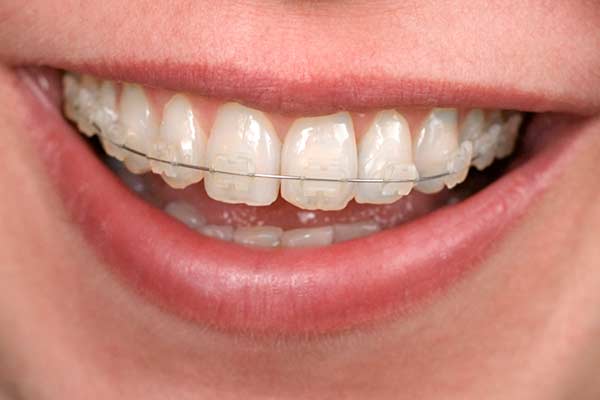 ---
Virtually invisible, there are several advantages clear brackets have over traditional braces and aligners. Clear braces combine tieless braces with high technology archwires that are clinically proven to move teeth fast and comfortably with truly spectacular smile and facial results. Available from skilled orthodontists, clear braces combine the best of traditional clear braces and invisible aligners to deliver a discrete treatment experience with results that go beyond straight teeth.
---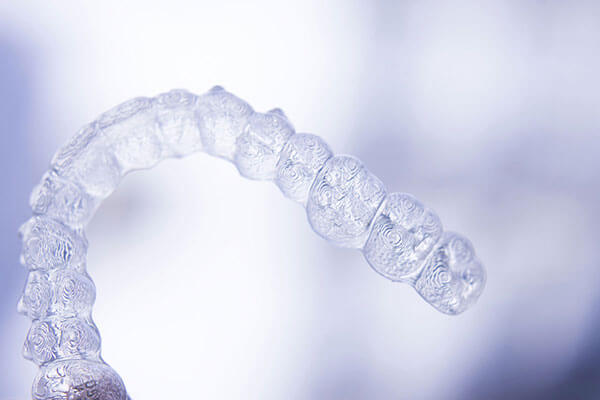 ---
Invisalign® takes a modern approach to straightening teeth, using a custom-made series of aligners. These aligner trays are made of smooth, comfortable, and virtually invisible plastic that you wear over your teeth. Wearing the aligners will gradually and gently shift your teeth into place, based on the exact tooth movements our office plans out for you. There are no metal brackets to attach and no wires to tighten. You just switch to a new set of aligners approximately every two weeks, until your treatment is complete. You'll achieve a great smile with little interference in your daily life. The best part about the whole process is that most people won't even know that you're straightening your teeth.
---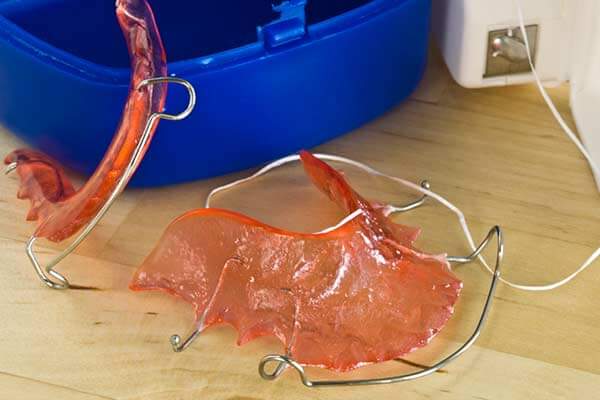 ---
Oral Appliances can be an effective treatment component during all phases of orthodontic treatment. They may be used to prevent a problem from occurring, to correct a current problem or to help direct jawbone growth. Examples of oral appliances include Palatal Expander Devices (PED), Habit Appliances, Space Maintenance and Retainers.
Oral appliances are worn for a period of time and your orthodontist will go over the options with you and provide specific instructions on oral appliances if part of your treatment.
---