Clear Brackets in Central Jersey
---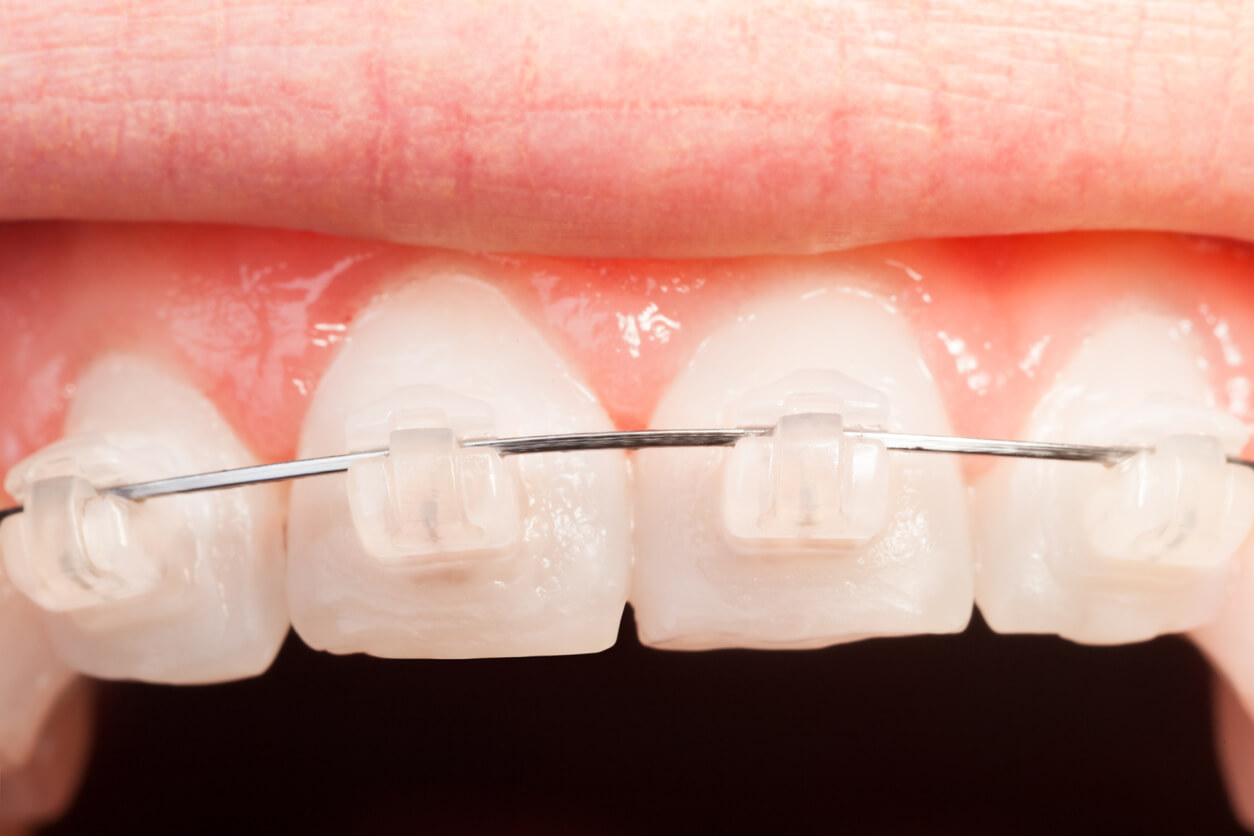 ---
As an alternative to traditional metal braces and invisible aligners, Tender Smiles 4 Kids offers clear brackets as part of our comprehensive orthodontic services. By combining tieless clear brackets with advanced archwire technology, we're able to achieve outstanding results for our patients. The clear brackets blend in naturally with your smile and the archwire moves your teeth more quickly and comfortably than traditional wires. 
Clear braces combine the best features of invisible aligners and metal braces, which is why they're a great option for any patients who want to straighten their teeth or adjust their bite, but don't like the appearance of standard metal braces.
Why Choose Clear Brackets
---
Unlike traditional metal braces, clear braces are virtually invisible from afar. That's not their only advantage, though. Our patients and their families choose clear brackets because:
Some orthodontic issues are too complicated to effectively treat with invisible aligners.

While many patients appreciate the ability to take out their aligners while eating, others find it inconvenient or embarrassing. For these patients, clear brackets are an ideal solution.

Plastic aligners only work when you're wearing them, but clear brackets work 24/7. Because they're always attached to your teeth, your treatment time may be shorter with clear braces.

Many young patients want a clear orthodontic treatment option, but parents worry about them losing plastic aligners or not wearing them as directed.
Our clear brackets are smooth and low-profile. Some parents worry about their child's clear brackets becoming stained over time, but you'll be glad to know that today's clear braces come with stain-resistance to keep them invisible for the duration of any orthodontic treatment.
To find out if clear braces are an option for you or your child, contact us today to schedule an appointment at one of our four New Jersey locations.