Clear Brackets in Central Jersey
---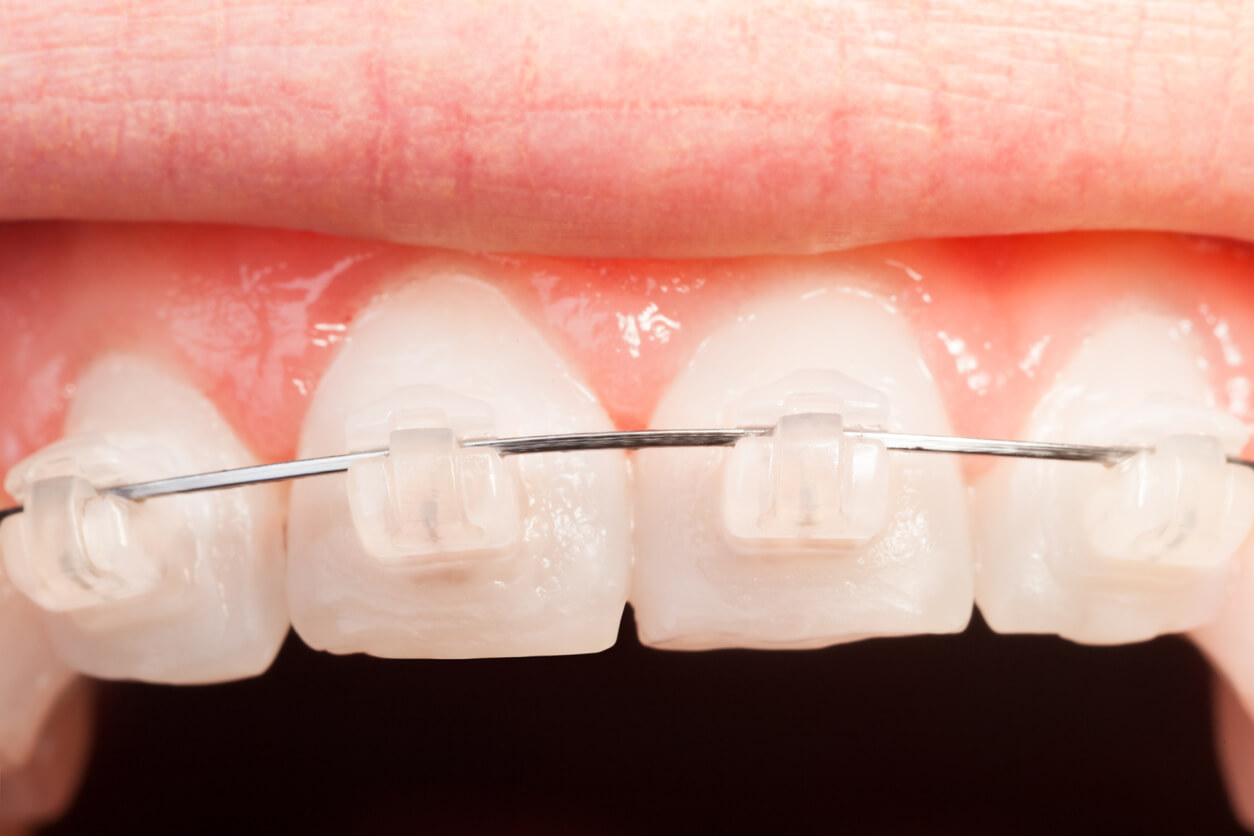 ---
Tender Smiles 4 Kids provides clear brackets in central New Jersey. Contact us today to learn more and schedule your appointment. 
---
What Are Clear Brackets?
---
As an alternative to traditional metal braces and invisible aligners, Tender Smiles 4 Kids offers clear brackets as part of our comprehensive orthodontic services. By combining tieless clear brackets with advanced archwire technology, we're able to achieve outstanding results for our patients. The clear brackets blend in naturally with your smile and the archwire moves your teeth more quickly and comfortably than traditional wires. 
Clear braces combine the best features of invisible aligners and metal braces, which is why they're a great option for any patients who want to straighten their teeth or adjust their bite, but don't like the appearance of standard metal braces.
Benefits of Clear Brackets
---
Clear brackets offer many benefits when to compared to other teeth straightening treatments: 
Same treatment system as metal brackets.

Some orthodontic problems can only be corrected with braces, including clear brackets. Clear aligner systems have limitations that make them ineffective at treating complex cases. 
A more subtle appearance.

Clear brackets are less noticeable on the teeth than metal brackets, giving you a more natural smile while you're straightening your teeth. 
Smoother brackets.

Clear ceramic brackets are smoother than metal brackets, making them more comfortable and less irritating to the soft tissues of your mouth. 
No ties.

Clear brackets don't require ties of any kind to attach the archwire to the brackets. The archwire snaps into each bracket. 
You can't lose them.

Unlike clear aligners that are removable, clear brackets are attached to the teeth semi-permanently, making it impossible to lose them.
Are You a Good Candidate for Clear Brackets?
---
You may be a good candidate for clear brackets if you want a more subtle look for your orthodontic treatment but you aren't eligible for clear aligners. Some orthodontic conditions can't be corrected with clear aligners, but clear brackets work like metal braces to provide the treatment you need. They are a good compromise between metal braces and clear aligner systems. 
Why Choose Tender Smiles?
---
Tender Smiles 4 Kids is a full service dental and orthodontic practice in one. All of our office locations provide a complete range of dental services as well as orthodontic treatment for children and teens who need it. We monitor your child's orthodontic health as well as their dental health as they grow and develop. If it is needed, we will recommend orthodontic treatment at the appropriate time. We believe that dental care and orthodontic treatment should be fully integrated for optimal oral health.
---
Frequently Asked Questions About Clear Brackets
---
Are clear brackets as strong as metal brackets?
---
Clear brackets are more susceptible to breaking than metal brackets. However, as long as you follow your dentist's recommendations for foods to avoid, you should experience little to no problems with broken brackets.
How do you keep clear brackets clean?
---
It is important to brush your teeth twice a day and make sure to clean food out of your brackets. The latest technology in clear brackets has made them stain resistant so they will remain clear as long as you keep them clean. 
How much do clear brackets cost?
---
On average, the cost of clear brackets is a bit higher than metal braces. The actual cost of any type of orthodontic treatment depends on a variety of factors, so it is impossible to know the exact amount without an evaluation.
Are clear brackets covered by insurance?
---
If your dental insurance includes coverage for orthodontic treatment, clear brackets typically qualify. Contact your insurance provider to confirm the details of your plan.
---
To learn more, contact us today and schedule an appointment.