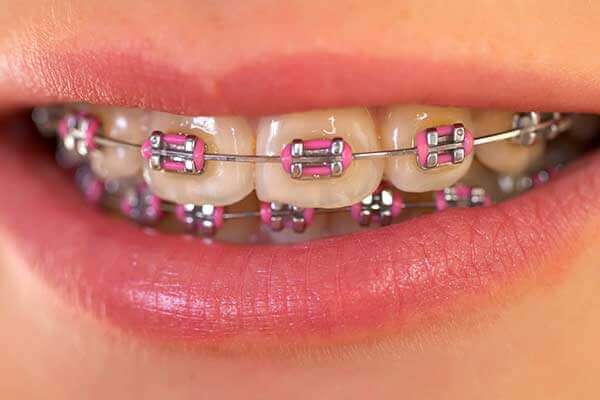 ---
Metal braces remain the most commonly used form of orthodontic treatment. They've been the gold standard in orthodontia for years and they're not going away anytime soon: traditional metal braces are economical and effective. That said, they've also made great strides in recent years and if you're a parent, you should know that they're not the same braces you had when you were a teen. These days, brackets are smaller and lower profile, making them less obtrusive and more comfortable for our patients. Archwire technology has advanced, moving teeth quickly and efficiently, making braces work better than ever before.
Why Choose Metal Braces

---
If that's not enough to convince you, here are the reasons why traditional metal braces remain such a popular choice with our patients:
Because they're made with stainless steel, metal braces are the most durable option for orthodontic treatment.

Metal braces are attached to your teeth, so patients have no choice but to wear them all day, every day. Clear plastic aligners only work when patients are wearing them.

For complex orthodontic cases, traditional metal braces are often either the only option or a better option for treatment than the alternatives.

Metal braces are usually less expensive than plastic aligners and clear braces.

Many of our younger patients have fun customizing their braces with different colored elastics.

Metal braces are a reliable orthodontic solution that's been used for decades for one simple reason: they work.

Treatment with metal braces often takes less time than alternative treatment options.
Metal braces are versatile, too. They can be used to correct nearly every orthodontic issue, including underbites, overbites, cross-bites, misaligned teeth, and more. Metal braces let us help our patients achieve beautiful smiles in a predictable manner.
To learn more about metal braces, contact us today to schedule an appointment at one of our four New Jersey locations.