Pediatric Dentistry & Orthodontics in Central Jersey
---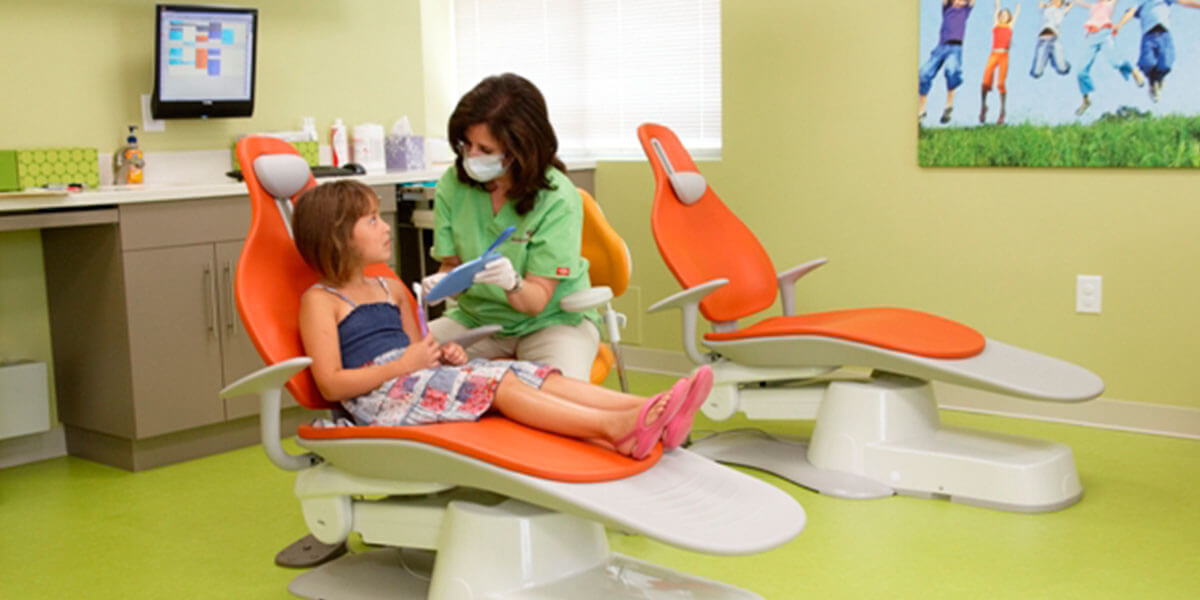 ---
---
Why Take your Child to a Pediatric Dentist?
---
A pediatric dentist specializes in the treatment of children from infancy through adolescence. There is a higher level of expertise in the dental care of children's teeth, as well as a better understanding of the needs of children than you might experience at a general dentist's office. The equipment is also appropriately sized for children, making their experience more comfortable.
---
What is the Appropriate Age to Start Visiting a Dentist?
---
According to the American Academy of Pediatric Dentistry, it is ideal for a child to visit a dentist by the age of one year or at least 6 months after the first tooth comes in. From the time a tooth first erupts it is immediately susceptible to damage or decay. Brushing a baby's teeth is also important, using a tiny bit of fluoride toothpaste until they are old enough to spit.
---
How Often Should a Child See the Dentist?
---
Dental cleanings should be scheduled every 6 months on average to prevent tooth decay. Daily or twice daily brushing and flossing should be done at home in between dental cleanings. A dentist may recommend more frequent visits for patients with a high risk of tooth decay.
---
Why Become a Patient at Tender Smiles 4 Kids?
---
Tender Smiles 4 Kids offers a full range of pediatric dentistry and orthodontic services in Edison, Freehold, North Brunswick, Ocean, and Roselle, NJ, particularly special needs dentistry. Using cutting edge methods such as laser dentistry, Tender Smiles 4 Kids performs all procedures in the least invasive way possible to promote greater comfort and faster healing. Kind, understanding dentists and staff will help put your children at ease.
Give your child a solid dental foundation for a lifetime of healthy teeth. Call Tender Smiles 4 Kids at your most convenient location to make an appointment today:
Freehold Office: 732-625-8080
North Brunswick Office: 732-249-1010
Edison Office: 732-549-3773
Roselle Office: 908-245-5556
Ocean Office: 732-774-7008
---