Orthodontists and Pediatric Dentists Near Marlboro Township, NJ
---
Freehold Office
ADDRESS
HOURS
---
Monday | 9:00am - 6:00pm
---
Tuesday | 9:00am - 6:00pm
---
Wednesday | 9:00am - 6:00pm
---
Thursday | 9:00am - 6:00pm
---
Friday | 9:00am - 6:00pm
---
Saturday | 9:00 am - 1:00 pm
---
Sunday | Closed
---
---
Request an Appointment
---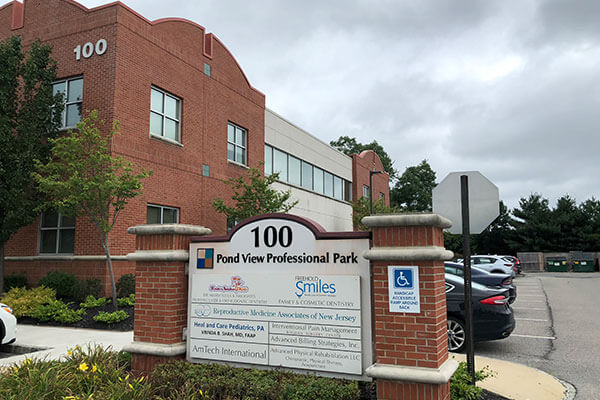 ---
Tender Smiles 4 Kids is proud to provide top quality orthodontic and dental services to patients in Marlboro Township, NJ, including braces, teeth whitening, special needs dentistry, and sedation dentistry. Our office is conveniently located in Freehold, a short drive from Marlboro Township, NJ. 
Call us today to schedule your appointment!
---
We offer the following services at our Marlboro Township area pediatric dental practice:
Preventive and Diagnostic Care – During your child's routine dental appointments, we provide all of the necessary preventive care to keep their smiles bright and healthy. These services include dental cleanings, routine oral evaluations, fluoride treatments, dental sealants, oral hygiene instruction, and digital radiographs.
Orthodontic Services – Coordinating your child's dentistry and orthodontic treatments is easy at Tender Smiles 4 Kids because we offer both services under one roof. We provide  Phase 1 and Phase 2 treatment, including metal braces, clear braces and Invisalign.
Restorative Dentistry – We use conservative restorative dental treatments to repair teeth that have been damaged from dental trauma or decay, restoring strength and function for optimal oral health. These treatments include dental fillings, the Icon procedure for cavities, pulp treatment, and dental crowns. If restorative dentistry is not possible, we also offer gentle tooth extractions.
Laser Dentistry – We are one of the few pediatric dental practices in the Marlboro Township area that offers both hard and soft tissue lasers. Laser dentistry makes procedures less stressful and more comfortable for children. Hard tissue lasers are used to prepare teeth for crowns and dental fillings, while soft tissue lasers treat lip and tongue ties (frenectomies).
Cosmetic Dentistry – Although cosmetic dentistry isn't common for children, when a tooth is damaged after dental trauma or injury, we can use safe treatments like dental bonding to restore their appearance.
Special Needs Dentistry – Our doctors, dental assistants, and hygienists are trained in providing attentive, compassionate care to patients with special needs. We will work with you to ensure that your child's visit to our office is comfortable and positive.
Sedation Dentistry – Dental sedation is sometimes needed in order to provide treatment safely. Our sedation options include nitrous oxide, IV sedation, conscious oral sedation, and general anesthesia in a hospital setting.
Frequently Asked Questions About Pediatric Dentistry in Marlboro Township, NJ
---
What is the difference between a dentist and a pediatric dentist?
---
The difference between a general dentist and a pediatric dentist is in our training. Like general or family dentists, pediatric dentists graduate from dental school, but after graduating, we go on to an additional two to three years of education and training focusing on the unique dental needs of children.
How often should children see the dentist?
---
Just like adults, children need to see the dentist twice a year for comprehensive oral examinations and dental cleanings. Occasionally, a child may have ongoing dental issues that require more frequent dental cleanings or fluoride treatments.
When should children start seeing a dentist?
---
Both the American Dental Association and the American Academy of Pediatric Dentistry recommend that children start seeing a dentist around the age of 12 months, or within six months of the eruption of their first tooth.
What age should kids get braces?
---
We generally don't recommend braces until most of a child's permanent teeth have erupted. That said, Phase 1 orthodontic treatment begins well before this—sometimes in patients as young as 7-years-old when we see issues with the bite or crowding.