Orthodontists and Pediatric Dentists Near New Brunswick, NJ

---
Tender Smiles 4 Kids is proud to provide top quality orthodontic and dental services to patients in New Brunswick, NJ, including braces, teeth whitening, special needs dentistry, and sedation dentistry. Our office is conveniently located in North Brunswick, a short drive from New Brunswick, NJ.
Call us today to schedule your appointment!
North Brunswick Office
ADDRESS
HOURS
---
Monday | 8:30am - 5:00pm
---
Tuesday | 8:30am - 5:00pm
---
Wednesday | 9:00am - 6:00pm
---
Thursday | 8:30am - 5:00pm
---
Friday | 8:30am - 5:00pm
---
Saturday | 8:30am - 12:00pm
---
Sunday | Closed
---
---
Request an Appointment
---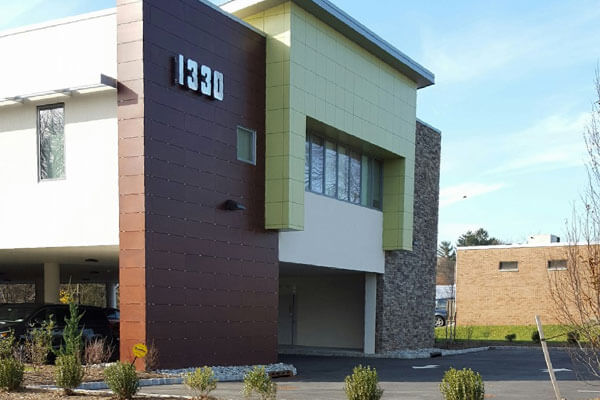 ---
---
Frequently Asked Questions About Pediatric Dentistry
Can you help children with special needs? 
Every child is unique, and we believe their dental care should be too. That's why our staff and doctors have special training in helping children with special needs. We provide sensory-safe and private rooms to help accommodate every child's needs. Learn more about our special needs dentistry, and call us if you have any questions.
When should children start going to the dentist?
We recommend that babies have their first dental appointment before their first birthday. If you're child has passed that benchmark, don't stress. We are happy to give your child an excellent first dental experience no matter their age. 
What payment options do you have? 
We accept most major credit and debit cards, including those through Visa, MasterCard, Discover, and American Express. We also have financing through CareCredit. This service can provide low- or no-interest financing for major dental procedures or braces.
My child has a dental emergency. What should I do?
If your child has tooth pain, gets a tooth knocked out, sustains damage to their braces, or has any other dental emergency, you want to get help as soon as possible. If there is a life-threatening emergency, call 9-1-1. Otherside, call our office as soon as possible. If we are open, we will walk you through the next steps and schedule an appointment. If we are not open at the time, follow the instructions on this website and call during business hours.
Directions from New Brunswick, NJ

Head southeast on Delavan St toward Livingston Ave
Turn right onto Livingston Ave
Pass by Bank of America Financial Center (on the right)
Turn right onto How Ln
Tender Smiles 4 Kids will be on the left
Call us today at 732-249-1010 to schedule your appointment!