Nitrous Oxide for Children in Central Jersey
---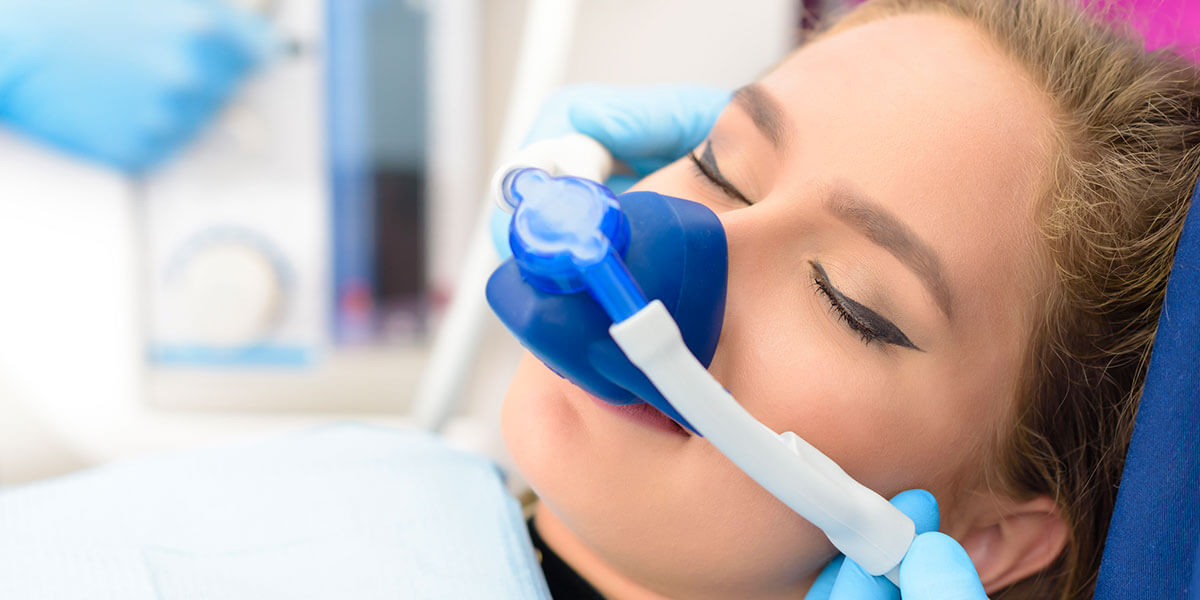 Tender Smiles 4 Kids provides nitrous oxide sedation in Central New Jersey. Contact us today to learn more and schedule an appointment. 
What is Nitrous Oxide?
---
Also known as laughing gas, nitrous oxide is a safe and effective mild sedative that is inhaled through a mask over the nose. A carefully monitored blend of nitrogen and oxygen, nitrous oxide helps patients to deeply relax. It is highly effective for children who feel nervous, anxious, or fearful about receiving dental care. 
Benefits of Nitrous Oxide
Nitrous oxide sedation offers many benefits in dentistry: 
Helps with relaxation.

If a child is feeling anxious or nervous about a procedure, nitrous oxide can help them feel more relaxed. 
Patients are more calm and cooperative.

While under nitrous oxide sedation, children are able to be calm and cooperative in order to get the dental care they need safely. 
Reduces stress.

The stress of dental anxiety can take its toll on both children and their parents. Nitrous oxide can make the entire experience less stressful for everyone. 
Takes effect and wears off quickly.

Nitrous oxide takes effect in just a few seconds to a few minutes after breathing it in. It wears off just as quickly once the mask is removed and the patient breathes regular room air. 
Is Your Child a Good Candidate for Nitrous Oxide?
---
Most children can benefit from nitrous oxide during dental procedures from fillings to root canals. It is not required, but it can ease the stress of the situation and reduce the amount of local anesthesia needed. Children who are anxious or who have special needs will particularly benefit from the use of nitrous oxide during dental procedures. Before administering any form of sedation, we always get a full medical history. For high risk patients we may consult with your pediatrician.
Why Choose Tender Smiles 4 Kids?
---
As a pediatric dental practice we specialize in the care of children's teeth and oral health. Our doctors and staff have experience working with children in order to provide a compassionate, gentle environment that helps children feel comfortable. We also make dental care fun, encouraging children to take responsibility for the care of their teeth. Our sedation options are available to help children have positive experiences that set the tone for a lifetime of dental health.
---
Frequently Asked Questions About Nitrous Oxide
---
Is Nitrous Oxide Safe for Children?
---
The American Academy of Pediatric Dentistry supports the use of nitrous oxide in children's dental care. It has been used in dentistry for more than a century for patients of all ages. Side effects are mild to non-existent. Most children can return to regular daily activities immediately following their procedure.
---
What Does Nitrous Oxide Feel Like?
---
The effects of nitrous oxide have been described as a euphoric feeling. Your child might feel light-headed and experience tingling or heaviness in her arm and legs. In rare cases patients will laugh or giggle, which is where the term "laughing gas" originated.
---
Are There Any Preparatory Instructions Before the Procedure?
---
Your child should not eat or drink for 3 hours prior to their appointment. This helps to prevent nausea that may occur, although it is rare. Your child should wear loose, comfortable clothing and feel free to bring a comfort item such as a stuffed animal or blanket.
---
What Follow-Up Care is Required After Nitrous Oxide?
---
Any follow-up instructions for care after your child's procedure will depend on the procedure itself and not the nitrous oxide. We will provide you with any instructions you will need regarding care at home after a dental procedure. In many cases children can simply resume their regular daily activities.
---
To learn more, contact us today at your preferred Tender Smiles 4 Kids location to schedule an appointment. 
---