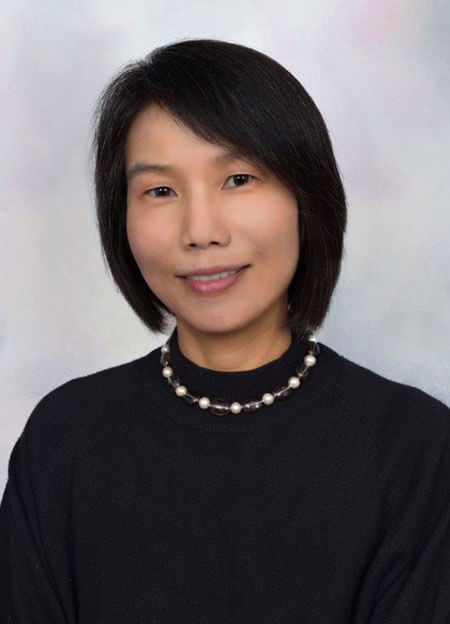 ---
Dr. Chan's career has focused exclusively on developing excellent clinical skills and providing personalized care in a private practice setting. She earned her dental degree from the University of Pennsylvania, School of Dental Medicine. She was honored by receiving the International Dental Award, which is given to one international student for academic and clinical excellence. Dr. Chan completed her Orthodontic Residency at Temple University, earning a Master of Science in Dentistry as well as a Certificate of Specialization in Orthodontics. During her years in training she has held positions of teaching assistant in the Department of Restorative Dentistry at the University of Pennsylvania and the Department of Orthodontics at Temple University. Prior to her education in the United States, Dr. Chan received her Bachelor of Medicine in Dentistry from the Taipei Medical College School of Dentistry. She completed a general practice residency at the Cathay General Hospital in Taiwan. During her general practice residency, Dr. Chan held the position of instructor and mentor to junior residents and interns. Having spent time as a general dentist, Dr. Chan has a keen understanding of the needs and concerns of referring doctors and their patients.
In order to increase her experience and broaden her knowledge base, Dr. Chan participated in the cleft palate program at St. Peter's Medical Center in New Brunswick from 1992 to 1998. At this prestigious hospital program, treatment is provided to children born with craniofacial abnormalities. Dr. Chan has completed an impressive number of continuing education hours in orthodontics, temporomandibular joint disorders, orthognathic surgery, interdisciplinary dentistry and practice management. She is trained and certified in the use of Invisalign, a computer generated orthodontic treatment.
With her many years of extensive training and her clinical expertise in orthodontics, Dr. Chan delivers care with great skill, competence and consistency. She has been in private practice since 1991.  Dr. Chan is a member of the American Association of Orthodontists, the Middlesex County Dental Society and the American Dental Association.
As a board certified orthodontist, Dr. Chan is a Diplomate of the American Board of Orthodontics – a distinct honor held by only approximately 25% of all practicing orthodontic specialists. The American Board of Orthodontics is the only certifying board recognized by the Council on Dental Education of the American Dental Association for the specialty of orthodontics and dentofacial orthopedics.
---