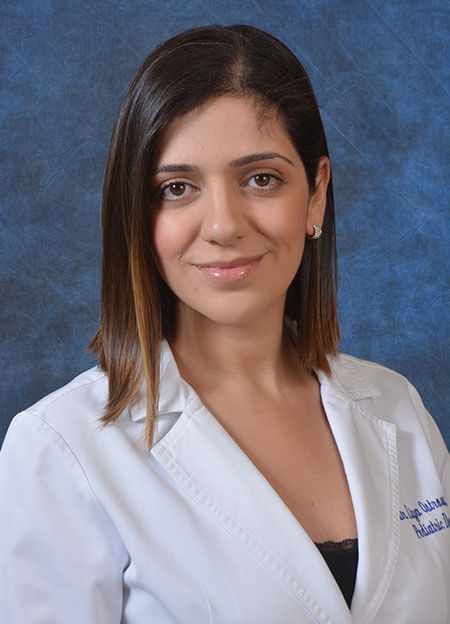 ---
Known as Dr. Liya, she emigrated from Russia in 1991 at the age of ten. She was a Magna Cum Laude graduate in 2003 from Hunter College in New York. That same year she relocated to Philadelphia to attend the University of Pennsylvania Dental School where she earned her Doctor of Dental Medicine Degree, Magna Cum Laude. While at UPSDM she was keenly involved in programs and visits providing underprivileged children and adults with much needed dental care and education. Advanced studies in her field of Pediatric Dentistry took place at Lutheran Medical Center in Brooklyn, New York. There she served as Chief Resident.
Dr. Liya takes pride in providing exceptional dental care with a warm sense of humor and gentle style which helps the children and parents relax during their visits. Caring for children and their dental needs is paramount to everything she does. Dr. Liya is Board Certified by the American Board of Pediatric Dentistry and is a standing member of AAPD (American Academy of Pediatric Dentistry), the NJDA, NJDPA, and the ADA.
Dr. Liya is surrounded by medical professionals in her family. She resides in  Morganville with her husband Vlady, pediatrician and their three children, Julian(11),Kayla(8)and Aaron(1),plus a Pekingese named Archie. Dr. Liya enjoys entertaining at home and traveling.