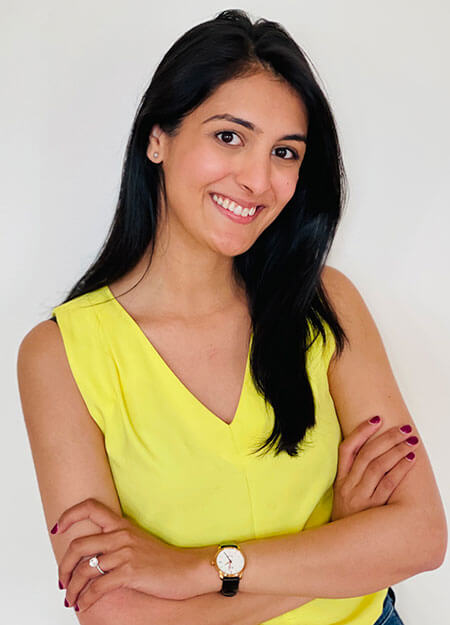 ---
Siddhi Shah, also known as Dr. Sidd, was raised in Clifton, NJ. She graduated with a biology degree from University of Rochester in upstate NY and earned her Doctorate in Dental Medicine from Rutgers School of Dental Medicine (RSDM). At Rutgers, Dr. Sidd enjoyed learning about all the different dental fields, but most of all, fell in love with pediatrics. Spending a lot of time running a summer camp, tutoring, and mentoring – Dr. Sidd had always been passionate about working with children and was so happy she was able to combine that world with dentistry! Upon graduating from dental school, Dr. Sidd received an award commemorating her dedication to pediatric dentistry.
Dr. Sidd then made her way to Philadelphia for 2 years where she completed her pediatric specialty training at Temple Episcopal Hospital. Soon after residency, she was a recipient of the Richard C. Pugh award, which honors the top three percent scores of the Pediatric Qualifying Examination. Further she received the James Roche award by The Foundation of the College of Diplomates of the American Board of Pediatric Dentistry (ABPD) for her achievement in obtaining the highest score in the country on the Qualifying Examination!!
While she loved her time in Philadelphia, she's excited to be back in NJ, close to her friends and family! Dr. Sidd is a member of the American Academy of Pediatric Dentistry and the American Dental Association. She is certified in Basic Life Support and Pediatric Advanced Life Support.
Outside of work, Dr. Sidd loves spending time in NYC, trying new restaurants with her fiancé, and getting lost in true crime docuseries!